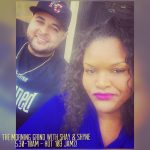 Listen to today's entire show, commercial free!
– CHIEFS Football is finally back!
– Still waiting on an official word from the Republican nominee for Kansas governor race
– Hot Trending Topic – How do you feel about Eric Benet's statement on rappers?
– Entertainment News with THE SHADE
– Why You Mad Tho?