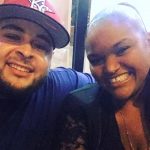 Listen to this morning's show in it's entirety without any commercials!
– After Jeff Sessions resigned, Trump's crazy press conference leaves a journalist from CNN without press credentials.
– "The Shade": Snoop Dogg readies a biopic, Oprah reveals her longest list of favorite things, Missy Elliott becomes the first female rapper to be nominated for the Songwriters Hall of Fame
– "Why You Mad Tho?"
– Missouri joins the list of states allowing medical marijuana
– We're celebrating TECH N9NE's birthday with a special BDay Mix
– #HotTrendingTopic: Actress Kerry Washington doesn't believe in stepchildren & counts her husband's child with someone else as her own. Would you have a problem with your child(ren) father/mother's new partner counting your child as one of theirs?