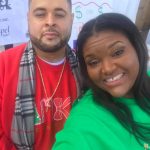 – After a long road Kansas City Public Schools gets full accreditation
– "The Shade": The self proclaimed "King of R&B" Jacquees announced that he will be hitting the road to embark on his "4275" tour, Smokey Robinson to partake in an Aretha Franklin tribute, Kevin Hart has had enough of apologizing and Cyn Santana clarifies her statement made about black men and Hispanic women.
– "Why You Mad Tho?"
– There was a man caught licking doorbell for three hours
– #HotTrendingTopic: Jeff and Mackenzie Bezos had no prenup and $137 billion dollars are on the line. She married him before he was a millionaire, now they're divorcing, we asked KC does she deserve half of his fortune?