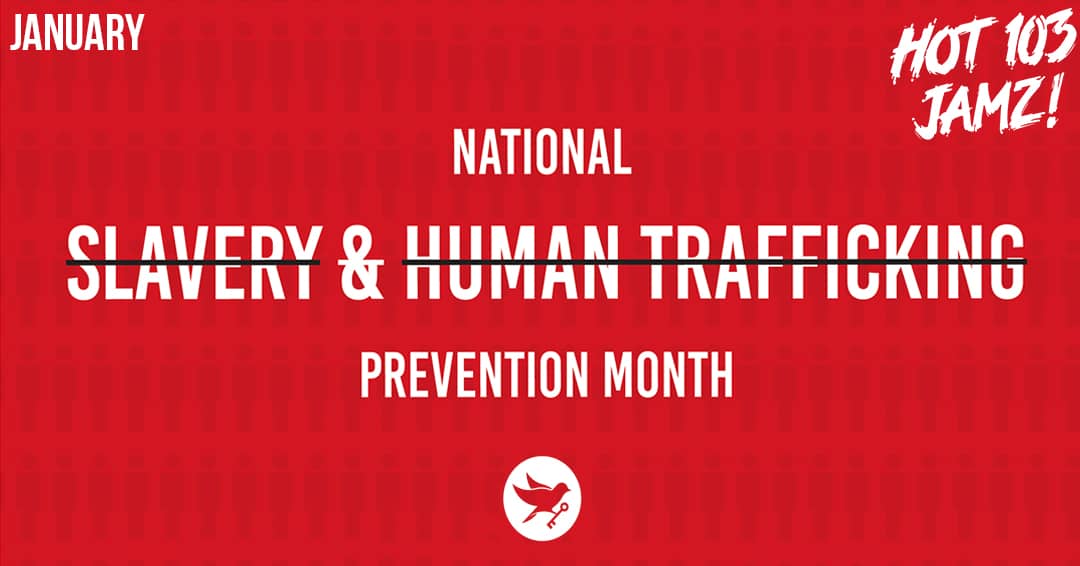 January is National Slavery and Human Trafficking Prevention Month. In 2007, the Senate designated January 11th as National Human Trafficking Awareness Day. This was followed with a proclamation by President Obama on January 4, 2010, declaring January as National Slavery and Human Trafficking Prevention Month.
Human trafficking is a form of modern-day slavery in which force, fraud or coercion is used to compel a person to perform labor, various services or commercial sex against their will. Trafficking can affect anyone regardless of gender, economic class, ethnicity and demographic area. According to the International Labor Organization, there are approximately 40 million human trafficking victims worldwide. However, traffickers tend to recognize and take advantage of people who are vulnerable. People who may be vulnerable to trafficking via humantraffickinghotline.org:
Have an unstable living situation
Have previously experienced other forms of violence such as sexual abuse or domestic violence
Have run away or are involved in the juvenile justice or child welfare system
Are undocumented immigrants
Are facing poverty or economic need
Have a caregiver or family member who has a substance use issue
Are addicted to drugs or alcohol
Sex trafficking occurs when individuals are made to perform commercial sex through the use of force, fraud, or coercion. Any child under 18 who is involved in commercial sex is legally a victim of trafficking, regardless of whether there is a third party involved.
If you are a victim or suspect someone else is a victim of trafficking, call the National Human Trafficking Hotline at 1-888-373-7888. You can also text the National Human Trafficking Hotline at 233733.
Local resources from the Missouri Attorney General's office include:
The Justice Project KC
816-769-3307
Legal Aid of Western Missouri – Immigration Law Project
816-474-9868
Veronica's Voice
816-483-7101
Restoration House
816-793-0500
Rended Heart
816-343-4558
Learn more at https://humantraffickinghotline.org.
For information about Trucking & Human Trafficking: https://www.lanierlawfirm.com/trucking-and-human-trafficking/