Vote for the next Hot 103 Jamz Game of the Week!
The winning school will receive a live Hot 103 Jamz broadcast to promote the hottest game of the week and showcase your school spirit. 
Loading
Vote for Week 9!
Thank you for voting.
You have already voted on this poll !
Please select an option !
---
Week 8 Winner:
SOUTHEAST vs EAST , 10/18 – 6PM @ EAST    ( 46.39 % )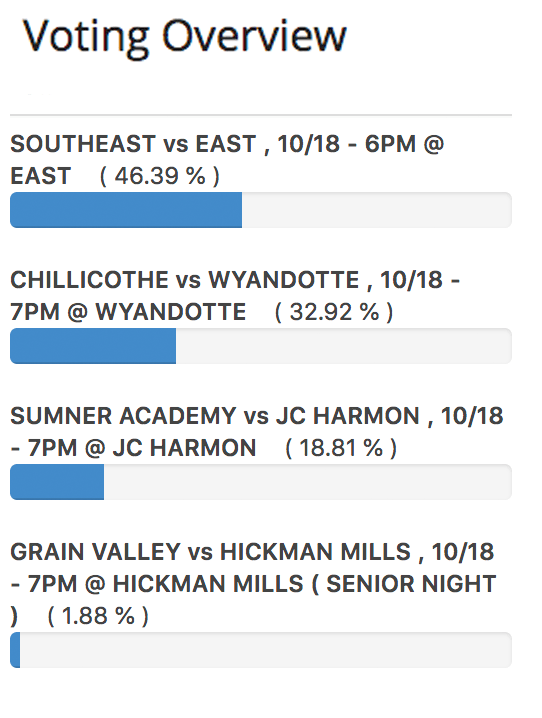 ---
Week 9 Teams
---
#HSGOW103 PHOTO BLOG
LINCOLN PREP vs SOUTHEAST 8/31/18
This slideshow requires JavaScript.
RUSKIN vs BELTON 8/24/18
This slideshow requires JavaScript.