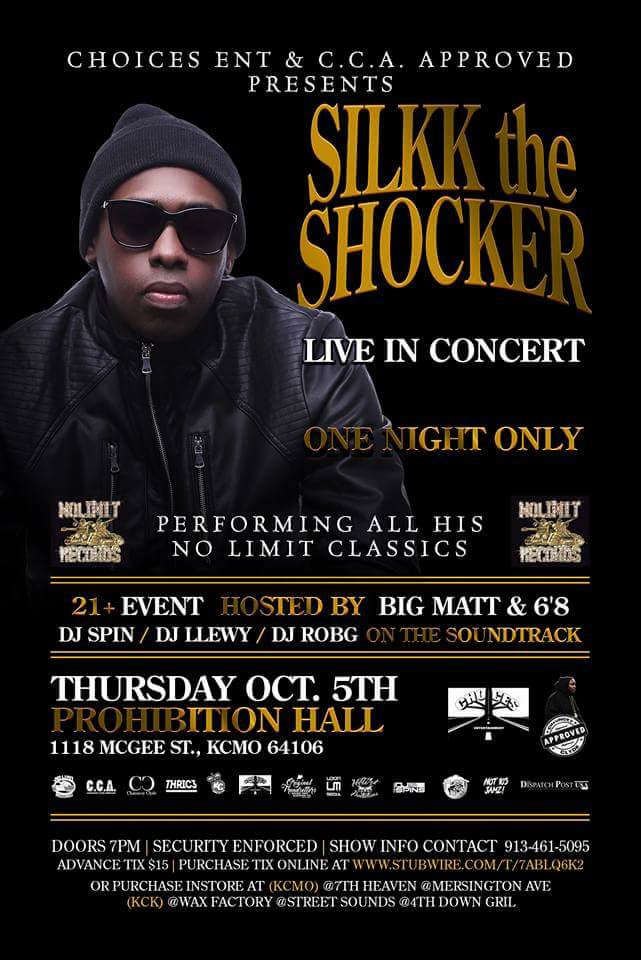 Wisdom times a trillion!
He said it himself "A LOT A LOT OF GROWTH".
A lot to learn from this man/soldier and he's dishing it out for us that don't have the answers we need in this business.
Listen to my phone interview with multi-platinum artist @SilkktheShocker as he discusses…
-his upcoming Fall 2017 album
-his published book
-and what the NO LIMIT legacy means to him
Catch him LIVE tonight at The Prohibition Hall… show starts at 9pm!
Signing off,
@8Tailor1Made6