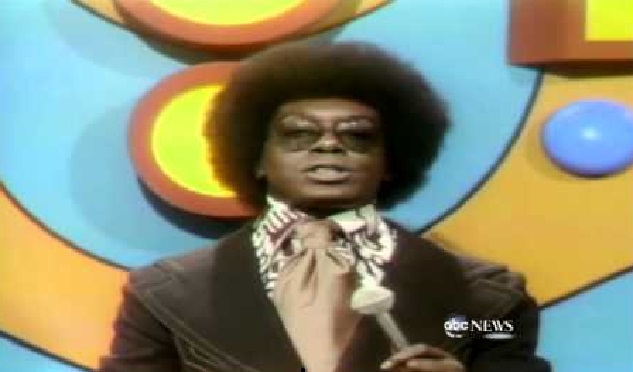 ON THIS DAY IN BLACK HISTORY (via Pulse of Radio Prep):
In 1834, Henry McNeal Turner was born on what is now Hannah Circuit, near Newberry, which was then in Abbeville County, South Carolina. Young Turner was "bound out" to the hardest king of labor in the cotton fields and the blacksmith's trade in Abbeville until his "manhood" at age 12. He received the degree of L.L. D from the University of Pennsylvania in 1872. He served as Vice-president of the African Colonization Society in 1877. He founded the Southern Christian Recorder and the Women's Home and Foreign Missionary Society. He is credited with bringing the South African Conference into the Connection. In addition to being an author and orator, Henry McNeal Turner also served as a member of the Georgia Legislature.
In 1865, John Sweat Rock (1825-1866), a noted Boston lawyer, became in 1865 the first African-American to practice before the U.S. Supreme Court and the first Black person to speak before the U.S. House of Representatives.
In 1865, The 13th Amendment to the U.S. Constitution, which abolished slavery, was adopted by the 38th Congress. Ratification was completed December 6, 1865.
In 1870, Jonathan Jasper Wright is elected to the South Carolina Supreme Court. He is the first African American to hold a major judicial position.
In 1871, Jefferson Long of Georgia became the first Black to make an official speech in the House of Representatives. He opposed leniency to former Confederates.
In 1902, One of the most famous poets, Langston Hughes was born. He died on May 22nd, 1967.
In 1926, What is now known as Black History Month, was first celebrated on this date as Negro History Week by Carter G. Woodson. It became a month long celebration in 1976.
In 1960, Four students form North Carolina A&T College started Sit-in movement at Greensboro, N.C., five-and-dime store. By February 10 movement had spread to fifteen Southern cities in five states.
In 1965, More than seven hundred demonstrators, including Martin Luther King Jr., arrested in Selma.
In 1965, Ruby Dee was the first African American actress to play a major role at the American Shakespeare Festival in Stratford Conn.
In 1974, Good Times premieres on CBS.
In 1978, The first stamp of the U.S. Postal Service's Black Heritage USA series honors Harriet Tubman, famed abolitionist and "conductor" on the Underground Railroad.
In 1990, Ida Wells, a black reformer who compiled records on lynching, is the subject of a United States Postal Service stamp.
In 1997, BET Holdings and Encore Media Corp. launch BET Movie/Starz the first 24 hour Black Movie channel.
BLACK HISTORY MONTH SPOTLIGHT: DON CORNELIUS
Today we honor TV icon Don Cornelius. Don was the creator and host of Soul Train — the long running music show that featured musical guests. He is known as the first African American to create, produce, host and own his own show. Don started the show in 1970 on local Chicago TV and it became syndicated in 1971. The show became the destination for the best and latest in black music, giving many African-American acts exposure that they couldn't get on mainstream shows like American Bandstand. The show was on air for more than 30 years — going off the air in 2006. In 2012, Don died of a self-inflicted gun shot wound on this day (February 1st) at his home in California. He was 75.
A clip of the first ever episode of Soul Train (October 2, 1971):
(Photo: YouTube screen shot/Soul Train)