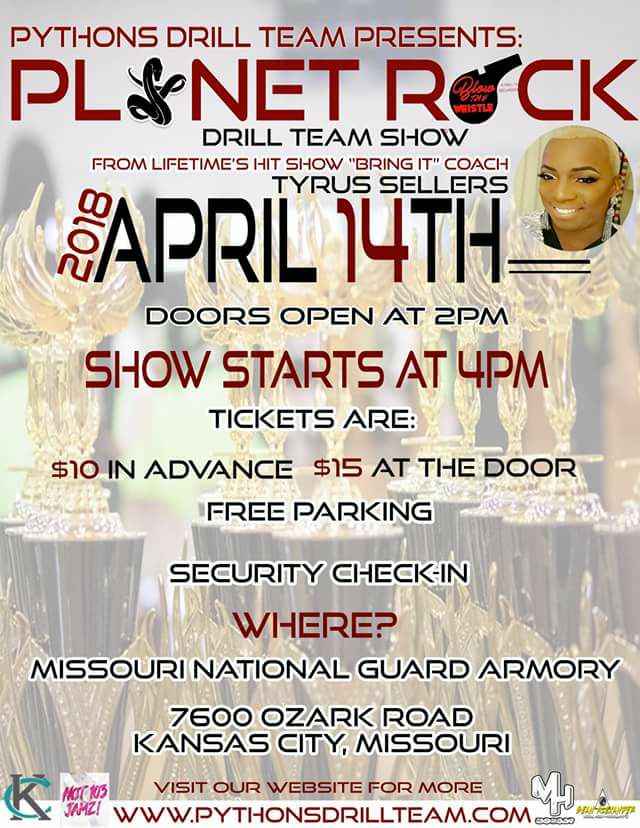 Join the Pythons Drill Team and Coach Tyrus Sellers from
Lifetime's hit show Bring IT !…
PLANETROCK
This Saturday @ 4pm
at the Missouri National Guard Armory
7600 Ozark Rd., KCMO
Presale tickets have sold out! Look forward to paying $15 at the door…. the best $15 you've spent on years!
FREE PARKING and doors open at 2pm.
Visit the Pythons Drill Team on Facebook or at www.pythonsdrillteam.com
Also, this Friday Mr.Boo Boo Kitty ALL AGES workshop 6-8p at the Clymer Community Center 1301 Vine Street KCMO 64106.