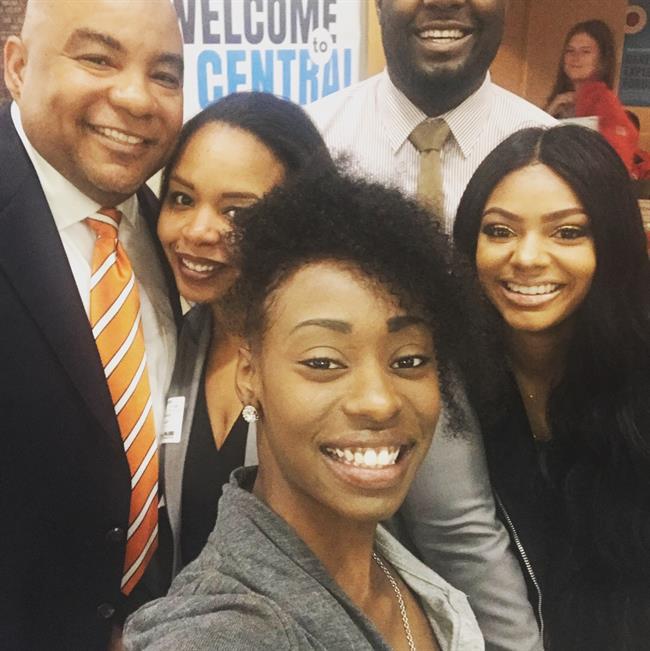 City Year CAE Career Eploration Day
City Year, is a nationwide mentoring program.
The Central Academy Of Excellence High School team (City Year CAE) hosted a wonderful event this afternoon with many Kansas City professionals.
The media table consisted of myself and Action 41 News Anchor Kevin Holmes.
We had a blast with every student.
Not to mention!… Mr. K Holmes already knew 95% of the students. He just so
happens to be apart of two different mentoring organizations.
We were accompanied by Central high Principal Anthony Madry and KCPS Super Indent-indent
The City Year CAE team and Impact Manager, Kenneth Ellison sure know how to
set their students up for success.
I'm sure every professional that attended today would agree today was a really good feeling.
Inspiration, motivation, and support… all keys to success!
Don't forget to follow City Year CAE on social media!