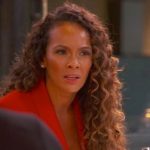 New film releases via ABC Air Power Prep:
The Happytime Murders — This raunchy detective comedy from Brian Henson — the son of Muppets creator Jim Henson — takes place in a world where puppets and humans co-exist, and Detective Connie Edwards — played by Melissa McCarthy — teams up with a disgraced ex-LAPD detective-turned-private-eye — voiced by puppeteer Bill Barretta — to solve a murder spree involving the puppet cast of a 1980s children's show. Maya Rudolph, Joel McHale, and Elizabeth Banks also star. Rated R.
A-X-L — A teenage boy — played by Colony's Alex Neustaedter — discovers a top-secret robotic military dog and will stop at nothing to protect him. Also starring Becky G, Alex MacNicoll, Marvel's Agents of S.H.I.E.L.D.'s Dominic Rains, and The Predator's Thomas Jane. Rated PG.

Opening in limited release is Support the Girls. Regina Hall plays the general manager of a highway-side "sports bar with curves" who finds her unwavering optimism and faith put to the test over the course of a long, trying day. Rated R.(Support the Girls trailer contains adult content and mild, uncensored profanity.)

It's not in KC yet but looking forward to it hitting local theaters soon.
In TV heat, Power returns Sunday. The AUSA turns up the heat on Ghost in order to implicate his inner circle in a RICO. In the meantime, Ghost and Tommy move forward to frame Dre for the murder of Raymond Jones, while Tariq is still stupid.

Drama continues Sunday on Vh1's Basketball Wives. Cece and Evelyn go head to head over Cece's comments about her and Jen not really working. (Language advisory)
Janet Jackson will be honored at BET's Black Girls Rock, receiving the Rock Star award. The event, which will be hosted by Queen Latifah, will be taped this Sunday but won't air until September 9th at 8 p.m.
Enjoy your weekend and happy watching!
(Photo credit: Vh-1)