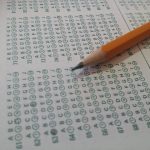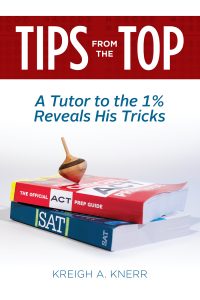 The scores high school students earn on the ACT and SAT can impact which college or university they attend and whether or not they receive scholarships. But what if I told you 25 minutes a day can make a difference in your student's testing results?
Yes — the time it takes to watch a Netflix show or a network sitcom.
Kreigh Knerr  is a standardized test prep tutor, an author of Tips from the Top and the creator of 2 educational apps for the ACT and SAT. Listen in as we discuss tips to help prepare our students to successfully ace these tests, advice for freshmen and sophomores, plus he weighs in on the "poor test taker" issue and more.