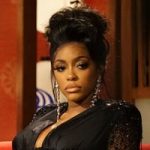 Opening nationwide in theaters Friday via ABC Air Power Prep:
Shazam! — The film adaption of the DC comics character stars Zachary Levi as Billy Batson, a boy who turns into an adult superhero by uttering the magic word, "Shazam!" Kingsman franchise star Mark Strong, It's Jack Dylan Grazer, and Djimon Hounsou also star. Rated PG-13.
Pet Sematary – Jason Clarke, Amy Seimetz and John Lithgow star in this second film adaptation of Stephen King's 1983 novel about a family that discovers a mysterious graveyard in the woods behind their house with the power to bring people back to life — with dire consequences. Rated R.

The Best of Enemies – This historical drama centers on the unlikely friendship that developed between civil rights activist Ann Atwater and KKK leader C.P. Ellis, respectively played by Taraji P. Henson and Sam Rockwell, while embroiled in a decade-long battle over school desegregation in Durham, North Carolina during the summer of 1971. Anne Heche also stars. Rated PG-13.

Part one of the RHOA of reunion goes down Sunday. Nene and Porsha bump heads over her lack of support, according to Nene.
Her and Cynthia get into it. It'll be interesting to see the what does down between Marlo, Shamari and Eva. Sunday 7pm. That'll be followed by the new crew, Married to Medicine Los Angeles.
Monday the drama returns to LHHATL – including Joc and Karlie. Yeah, she's got a whole fiancée but it seems like Joc is always in the background.
Enjoy your weekend.