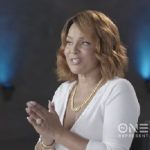 Opening nationwide today via ABC Air Power Prep:
Maleficent: Mistress of Evil — The sequel to the 2014's Maleficent picks up several years after the first film chronicled the events that drove the notorious Disney villain to curse a baby Princess Aurora. It follows the complex relationship between the two as they form new alliances and face new adversaries. Angelina Jolie and Elle Fanning return as Maleficent and Aurora, respectively. Sam Riley, Imelda Staunton, Juno Temple and Lesley Manville also return to their previous roles. Chiwetel Ejiofor, Ed Skrein and Michelle Pfeiffer join the cast as new characters. Rated PG.

Zombieland: Double Tap — The sequel to the surprise 2009 horror zombie apocalypse comedy finds original cast members Woody Harrelson, Jesse Eisenberg, Abigail Breslin and Emma Stone, who played four strangers that meet on the road during a post-apocalyptic zombie outbreak, contending with newer, more evolved zombies, as well as new human survivors, as they deal with their own shaky relationships. Zoey Deutch, Avan Jogia and Roasario Dawson, Luke Wilson and Thomas Middleditch join the cast for the sequel. Rated R.

Orange is the New Black's Uzo Aduba stars in Miss Virginia. It's based-on-real life film about Virginia Walden Ford, a single mother who fought Washington D.C. politicians and the city's rough streets – to better the life of her 15-year-old son. You can check it out On Demand.

For this weekend's TV heat, Saturday on Love & Marriage Huntsville, Melody contemplates divorce amidst her pregnancy. Latisha is dealing with the dynamic between her mother and husband. It goes down on OWN at 8pm.

Sunday it's more drama on Married to Medicine during the ladies 'revival trip' to Savannah. That's at 7pm on Bravo. Then at 8, we gotta turn it to Starz for Power– unless you watch it On Demand when it drops at midnight. We have one more episode of Power before the midseason break. This Sunday we'll see the aftermath of Keisha's death. As Ghost and Tommy move forward with their plan to kill Jason, Tommy enacts a plan of his own. (Language advisory/brief profanity)

Chile…LisaRaye has said that Duane Martin ruined her marriage! You know she was married to former Chief Prime Minister of Turks And Caicos, Michael Misick. She spills the tea her marriage went downhill after she introduced him to her friend and co-star of All of Us, Duane Martin. LisaRaye reveals this on TV One's Uncensored.

LisaRaye's Uncensored airs Sunday at 8 on TV One.
Happy watching.
(Photo credit: TV One)