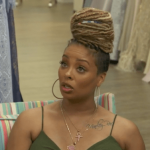 Opening nationwide on Friday via ABC Air Power Prep:
Doctor Sleep — The film adaptation of Stephen King's novel of the same name — the sequel to The Shining — centers on an adult Danny Torrence, played by Ewan McGregor, still dealing with the trauma of the Overlook Hotel, as well as a drinking problem that temporarily dulls his "shining" powers. Those powers return with sobriety and he uses them to help a girl, played by newcomer by Kyliegh Curran, who shares his powers, and is the target of a group with similar abilities. Also starring is Rebecca Ferguson, Carl Lumbly, Zahn McClarnon, Emily Alyn Lind, Bruce Greenwood, Jocelin Donahue, Alex Essoe and Cliff Curtis. Rated R.

Last Christmas — Bridesmaids director Paul Feig's romantic comedy stars Game of Thrones' Emilia Clarke as a cynical Christmas store worker who keeps running into and eventually falls for an overly cheerful man, portrayed by Crazy Rich Asians standout Henry Golding. Emma Thompson, who wrote the script, also co-stars, along with Michelle Yeoh. Rated PG-13.

Midway — Woody Harrelson, Luke Evans, Patrick Wilson, Mandy Moore, Dennis Quaid, Aaron Eckhart and Nick Jonas star in Independence Day director Roland Emmerich's drama based on the true story of the titular World War II Battle — told from the perspective of the soldiers who fought it — in which the U.S. Navy dealt a crushing blow to the Imperial Japanese Navy, six months after Japan attacked Pearl Harbor. Rated PG-13.

Playing with Fire — This family comedy follows John Cena, Keegan-Michael Key and John Leguizamo as a group of firemen forced to watch over three children separated from their parents in an accident. Also starring Brianna Hildebrand, Dennis Haysbert, and Judy Greer. Rated PG.

Better Days – This foreign language thriller follows a bullied teen and a small-time criminal that fate brought together. But, before they can retreat into their own world, both are dragged into the middle of a murder investigation that will forever change their lives. Not rated.

In her first television interview, Whitney Houston's best friend and former assistant, Robyn Crawford, confirms the longstanding rumors that they were romantically involved. She also speaks on it in her memoir, A Song for You: My Life with Whitney Houston. You can see her full interview on Dateline, tomorrow night at 8pm on NBC.
Now that Power is gone, my Sunday night routine is Bravo from 7-9. This Sunday more drama from the Real Housewives of Atlanta. We know this season we see the cheating ordeal play out between Porsha and Dennis. She reveals in the upcoming episode they spent the night together. But chile, Eva comes for Kenya and Porsha after hearing what went down at Brooklyn's party. (Language advisory.)
That'll be followed by the People's Choice Awards, also airing on E! Married to Medicine will return next week with Dr. Jackie being extra messy regarding Buffie. In next week's episode, Jackie gives a speech about being a Breast Cancer survivor, speaking on the difficulty of not being able to have children. She then says that Buffie can relate because she is infertile!
After the trailer aired, Buffie took to Instagram to call out Jackie. Her homegirl Joseline Hernandez also jumped in.
Check out Samuel L. Jackson and Anthony Mackie in the first full trailer for the Apple TV+ film The Banker. The film, is based on two black entrepreneurs in the 50's hire a white man to serve as the head of their real estate and banking business while they posed as a janitor and a chauffeur. The Banker opens in select theaters on December 6th before debuting on Apple TV+ in January.

Enjoy your weekend!
(Photo credit: Bravo)