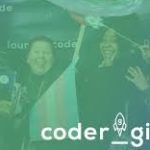 Looking to get into the tech world, sis? What if I told you there was a free program to help you make the switch?
Look no further – LaunchCode is here!
LaunchCode is an organization that provides free education and job training opportunities to individuals who need them in order to fill the high tech workforce gap in communities across the country. They recently announced the expansion of their free, femme-forward, digital job training course, CoderGirl, to Kansas City! This program has seen success in St. Louis and has opened doors for hundreds of women and non-binary technologists. Mother of seven and recent graduate, who's now a #CoderGirl, Lashell Slaughter, shares her journey — and how you can apply!
Application deadline is September 15th.