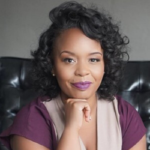 I'm still exhausted from the 2020 election and here we are, officially in the midterm election cycle. While many have political fatigue, it is vital we vote in all elections. The November midterms will determine which party holds the House and the Senate and there are moves being made now that can impact the outcome.
We're talking about the "twins" –redistricting and gerrymandering.
Every 10 years, states redraw legislative and congressional district lines following the census. However, these processes can then favor one party over another. Sometimes Democrats benefit; other times it's Republicans. In the Kansas 3rd District, a new congressional map splits Wyandotte County causing alarm that this may dilute the minority vote.
To further break down the issues of redistricting and gerrymandering, political strategist and founder of Shirley's Kitchen Cabinet, Michele Watley, weighs in. She also emphasizes the importance of staying engaged and how to make sure your voice is heard for candidates and the issues that represent your interests.

Shirley's Kitchen Cabinet is a nonpartisan nonprofit organization dedicated to amplifying the voices and power of Black women through education and advocacy. Learn more at shirleyskitchencabinet.org .