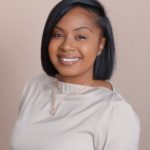 'Tis the season for the holiday fun and festivities! We enjoy good food, including those once-a-year decadent treats. It's time of year for all the holiday parties and gift exchanges. We spend time with family and friends as we head into another year. We get at least a couple of days away from the daily grind to enjoy Christmastime. Albeit we may love the lights, décor and celebration, the holidays can also bring stress, anxiety and impact those who deal with depression.
Sometimes, it's grieving the loss of a loved one during the holidays. Others wrestle with Seasonal Affective Disorder, a depression, most commonly associated during the fall and winter months. Or maybe you're simply overwhelmed with your holiday to-do-list. But no matter the situation, there are tips to help you maneuver through this hectic time of year and de-stress.
Today, we get some professional insight from Jessica Horne, an experienced dual licensed clinical professional counselor, and owner of From a Strong Place. Listen in as she provides us some practical ways to fight the holiday blues and de-stress this Christmas.